Description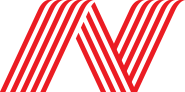 NANKANG
Nankang AR-1
DOT Competition Tire
Several new sizes now in stock!
175/50R13, 185/60R13, 185/60R14, 195/50R15 - perfect for Vintage / Historic Racing!
Also for Vintage we have the 205/60R13 and 235/45R13
Special inner angled pattern design to improve performance in wet track conditions.
Special bevel pattern design for improved tire stiffness.
Large block at tire shoulder for improved tire stiffness and traction on curved roads.
Wide center ribs for improved steering performance and precision.
Optimized tread with wider contact patch for the best stability at high speed driving.
Unique semi-slick compound shorter tire warming time which speeds up tires in reaching effective working temperature and improves gripping performance.
PTS offers Tire Shaving starting at $30 per tire
We also offer Heat Cycling - Have your competition tires heat cycled today and be race ready!
*Caution: The Nankang AR-1 is recommended for competition events only.
 Allow an extra day for shaving or heat-cycling.
Shipping is $15 -$25 per tire
175/50R13 185/60R13 205/60R13 235/45R13
185/60R14
195/50R15 205/50R15 225/45R15 245/40R15
195/50R16 205/45R16 225/45R16
205/40R17 215/40R17 215/45R17 225/45R17
235/40R17 235/45R17 245/40R17 255/40R17
225/40R18 235/40R18 245/40R18 255/35R18 265/35R18
275/35R18 295/30R18 315/30R18
235/35R19 265/35R19 275/35R19 305/30R19
245/35R20 265/35R20 285/35R20 305/30R20