Description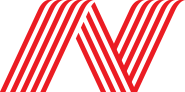 Nankang AR-1
DOT Competition Tire
Special Coupon Offer!
Enter coupon code 40off4 to get $40 off a set of any 4 Nankang AR-1 tires!
Special inner angled pattern design to improve performance in wet track conditions.
Special bevel pattern design for improved tire stiffness.
Large block at tire shoulder for improved tire stiffness and traction on curved roads.
Wide center ribs for improved steering performance and precision.
Optimized tread with wider contact patch for the best stability at high speed driving.
Unique semi-slick compound shorter tire warming time which speeds up tires in reaching effective working temperature and improves gripping performance.
PTS offers Tire Shaving starting at $30 per tire
We also offer Heat Cycling - Have your competition tires heat cycled today and be race ready!
*Caution: The Nankang AR-1 is recommended for competition events only.
Most tires ship within 48 hours.  Allow an extra day for shaving or heat-cycling.
*Free Shipping Disclaimer: 
**Shipping rates are for tires ordered in pairs - regular ground shipping rates apply to single tire orders**
Free Shipping offers are contingent on availability of the product.  We stock as much inventory as we possibly can and we also have distributors who can generally get us wheels or tires in just a couple of business days.  Items not in stock may be subject to shipping charges if you cannot wait for the product to come to us to ship your way.