Description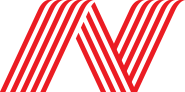 NANKANG
Nankang CR-1
DOT Competition Tire
The first 3 sizes are coming soon! Don't miss out!
225/45ZR15 255/40ZR17 275/35ZR18
A 200 treadwear tire that is designed for autocross and time trial!
PTS offers Tire Shaving starting at $30 per tire
We also offer Heat Cycling - Have your competition tires heat cycled today and be race ready!
*Caution: The Nankang CR-1 is recommended for competition events only.
 Allow an extra day for shaving or heat-cycling.
Shipping is $15 -$25 per tire
175/50R13 185/60R13 205/60R13 235/45R13 185/60R14 195/50R15 205/50R15 225/45R15 245/40R15 275/35R15 195/50R16 205/45R16 225/45R16 205/40R17 215/40R17 215/45R17 225/45R17 235/40R17 235/45R17 245/40R17 255/40R17 315/35R17 225/40R18 235/40R18 245/40R18 255/35R18 265/35R18 275/35R18 295/30R18 315/30R18 335/30R18 235/35R19 245/35R19 265/35R19 275/35R19 305/30R19 325/30R19 245/35R20 265/35R20 285/35R20 305/30R20 325/30R21