Nankang CR-1 
DOT Competition Tire 200 treadwear
Tire Shaving  / Heat Cycling – available
Shipping $17.50 – $27.50 per tire
The first 3 sizes are coming soon!
Order now to ensure that you are among the first to get them!
225/45ZR15  255/40ZR17  275/35ZR18
The next 5 sizes coming in February!
205/50ZR15  245/40ZR15  245/40ZR17  265/35ZR17  315/30ZR18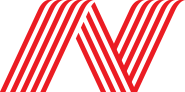 NANKANG
Nankang CR-1
DOT Competition Tire
The first 3 sizes are coming early January! Don't miss out!
225/45ZR15  255/40ZR17  275/35ZR18
The next 5 sizes are coming in February! Taking preorders now!
225/45ZR15  245/40ZR15  245/40ZR17  265/35ZR18  315/30ZR18
A 200 treadwear tire that is designed for autocross and time trial and circuit racing!
PTS offers Tire Shaving starting at $30 per tire
We also offer Heat Cycling - Have your competition tires heat cycled today and be race ready!
Nankang CR-1 is an Extreme Performance summer tire specifically designed for Club Racers participating in Autocross, TimeAttack, HPDE & Circuit Racing.
The tires were developed for those that demand the highest level of performance out of a DOT-approved tire.
Like most other motorsports tires, these are not intended to be stored nor driven in near freezing temperatures.
CR-1's asymmetric tread design is engineered specifically to increase rigidity to provide extreme levels of grip while providing direct steering response.
The aramid reinforced sidewall provides precise and responsive handling, while providing consistent performance.
The circumferential grooves evacuate water for improved traction and handling in the wet.
CR-1 is engineered with experience from Nankang Motorsport department's racing tire concept. Each tire compound is engineered with enhanced formula for extreme levels of performance.

*Caution: The Nankang CR-1 is recommended for competition events only.
 Allow an extra day for shaving or heat-cycling.
Shipping is $17.50 - $27.50 per tire
175/50R13 185/60R13 205/60R13